Quality control of a surface treatment
Why Control the Quality of a Surface Treatment?
Nitriding and carburizing are treatments that aim to harden the surfaces of a mechanical part or material. These surface treatments play an important role in that they limiting corrosion and/or material wear. For safe assembly and commissioning, surface treatments are valuable assets. Surface treatments are therefore widely used but little controlled due to the lack of accurate control methods.
Which control solutions for surface treatments ?
In partnership with aeronautics company SAFRAN Group, we have developed a nitriding or carburizing depth measurement device. This highly precise device can also be fitted out on a production or assembly line. It makes it possible to check, quickly and at several points, whether the treatment corresponds to the initial need and whether it is homogeneous.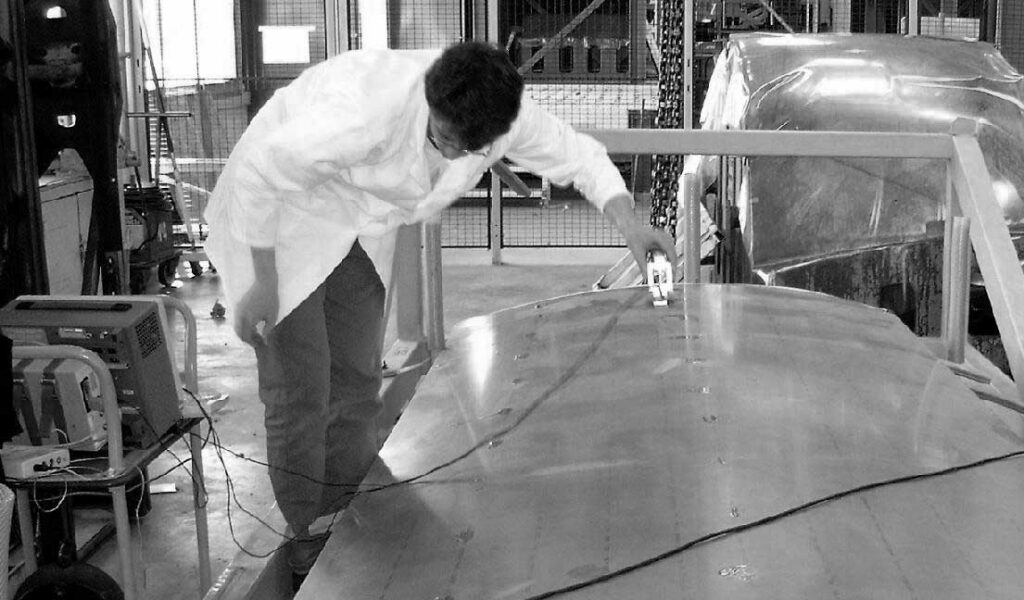 How to measure the depths of surface treatments?
This device is easy to apply, efficient and allows the operator to control 100% of the parts processed and eliminate any quality uncertainties that result from nitriding.
Depending on the nature and volume of our customers' activities, we may perform the measurements at their sites or customize the measuring device and train their staff to perform the measurements themselves.
Ultra RS
We develop solutions for non-destructive testing and material characterization by ultrasound. Industrialists of all kinds, to ensure the quality, reliability and safety of your production and assembly lines and to achieve significant savings, contact us!

3bis rue de la Maladière
10300 SAINTE SAVINE