ULTRA RS have developed innovative non-destructive ultrasonic testing solutions for customers across different industries to quantify internal and external stresses and mitigate failure risk or prolong service life of components and structure.
Ultra RS invests in international R&D projects, to offer you innovative and efficient solutions. Discover them!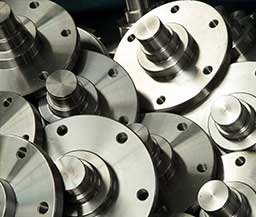 Measurement of residual stresses
ULTRA RS analyse the level of stresses present in your parts and materials or offer ultrasonic devices adapted to your needs.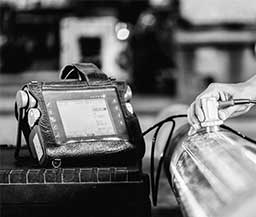 Control of the tightening force in screws, studs and bolts
For secure assembly ULTRA RS have developed methods and ultrasonic devices with proven accuracy (class C5) compared with traditional tools like torque wrenchs.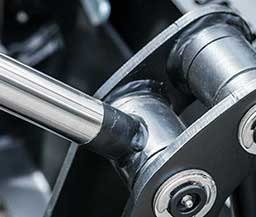 Quality control of surface treatment
In partnership with the aeronautical company Snecma, ULTRA RS have developed a state of the art device to control the thickness and homogeneity of nitriding (surface treatments).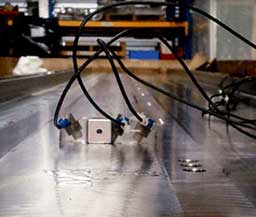 Checking for the presence of defects
R&D, Services, specific devices and training, Ultra RS offers specific solutions tailored to customer specifications.
Specialist in technical analyses, tests and inspections
Since its creation in 2003,
ULTRA RS has been developing and implementing support services for industry, based on non-destructive ultrasound technology. ULTRA RS began with measurement of stresses and followed by expanding into quality control of surface treatments, control of tightening tensions and ultrasonic defect detection.
ULTRA RS applies its expertise in ultrasound, to position itself in activities with high added value for which there are few alternatives. Defect control, a traditional sector of ultrasound use, is in fact carried out by a large number of service providers. This is not the case for the other specific activities developed by ULTRA RS.
ULTRA RS is a service company for the design, production and marketing of non-destructive testing equipment using ultrasonic methods. Within the company, we have developed skills in the field of data acquisition and analysis software and mechanical engineering.
This expertise makes it possible to offer a relevant solution to different industrial sectors: Nuclear, Rail, Energy, Aeronautics …
Ultra RS
We develop solutions for non-destructive testing and material characterization by ultrasound. Industrialists of all kinds, to ensure the quality, reliability and safety of your production and assembly lines and to achieve significant savings, contact us!

3bis rue de la Maladière
10300 SAINTE SAVINE