Tightening control of screws, studs and bolts.
Why check the tightening?
Insufficient, excessive or heterogeneous tightening represents about 30% of static failures, and poor tightening conditions 45% of fatigue failures. They are a recurring problem in all industries: transport, energy, refinery, nuclear, shipbuilding, etc. with a strong financial and human impact. 
Screwed or bolted joints represent high risk for many industrial companies. It is therefore essential to measure the tightness of screws and bolts accurately. But a particular attention is needed about methods to use. Most of them lack precision or reliability to be repeatable over time.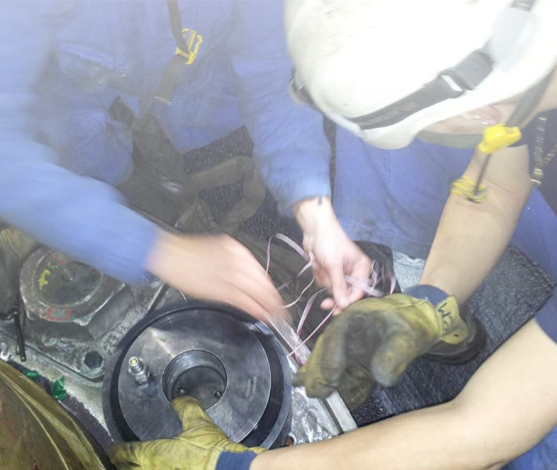 What solution to control the tightening?
Faced with the problems of accuracy and reliability encountered by manufacturers, and aware of the safety and quality issues that this implies, we have developed an ultrasonic tightening control device. The propagation of ultrasonic waves makes it possible to measure the tightening tensions, without altering the parts and materials of the assembly.
This tool, simple to use, fast and transportable, is above all much more precise than a torque wrench. It therefore considerably reduces the risk of error compared with traditional tools.
How to measure tightening force ?
Depending on customer needs, we perform controlled tightening by ultrasound or we provide a specific device with training and technical support.
In addition, we can provide a tailor-made hydraulic clamping tool controlled by the ultrasonic device.
Combine the two technologies for efficiency and accuracy!
We guaranty these following steps for each project:
Study and advice on project specification and requirements

Development of a device based on ultrasonic measurement and adapted to the application

Settings adjustment of our software according to the customer application

End-to-end layout control and adjustment using full-scale models

Remote accessibility for inspection by third party or QA/QC managers.

Qualification test and associated reports

Organization of training and level 1-3 support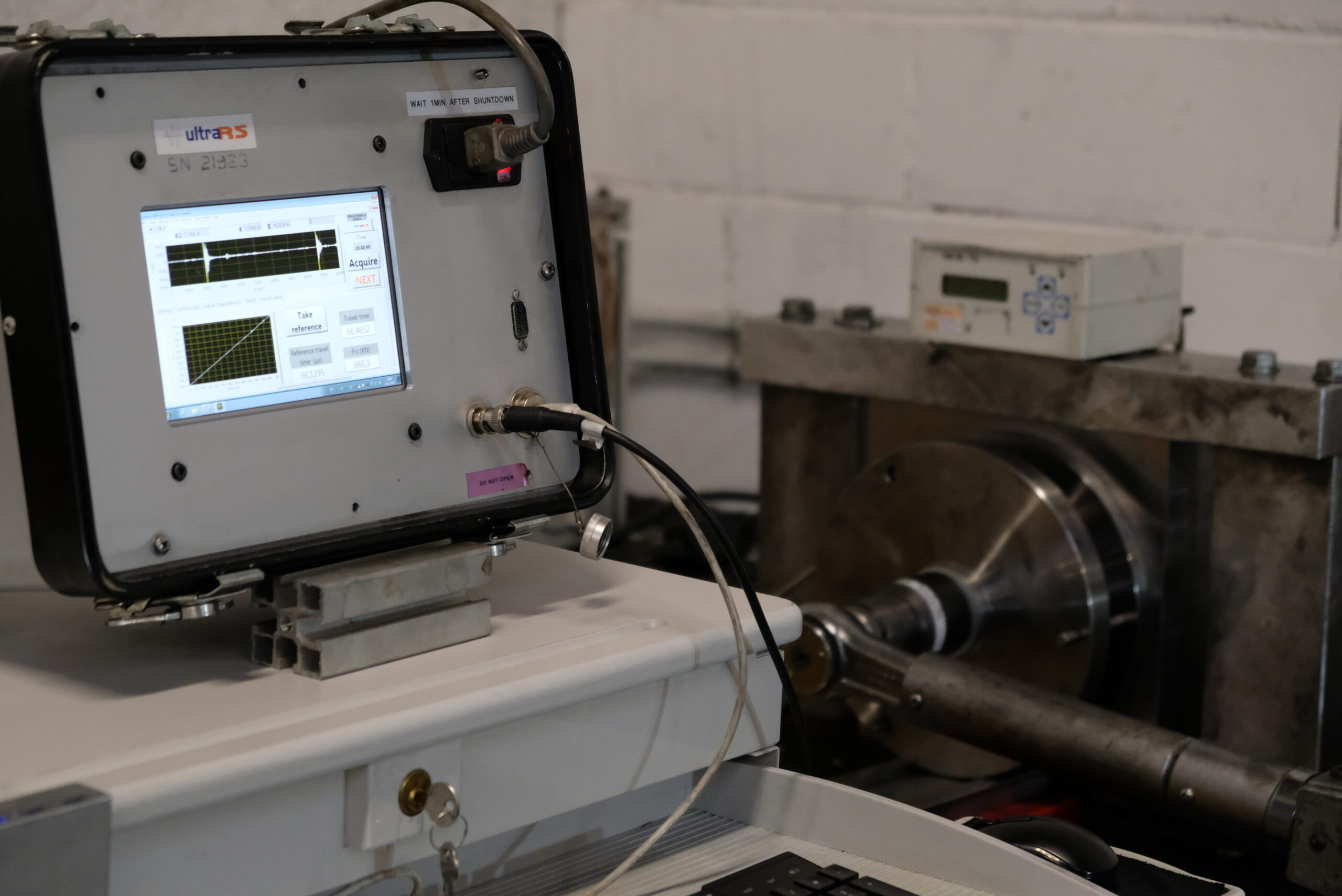 Qualification of the tightening system by the German authorities
Ultra RS
We develop solutions for non-destructive testing and material characterization by ultrasound. Industrialists of all kinds, to ensure the quality, reliability and safety of your production and assembly lines and to achieve significant savings, contact us!

3bis rue de la Maladière
10300 SAINTE SAVINE